Subject
Hyundai Heavy wins 698.1 bln-won order for 2 LNG carriers
Reg. date
2023-11-14
Views
76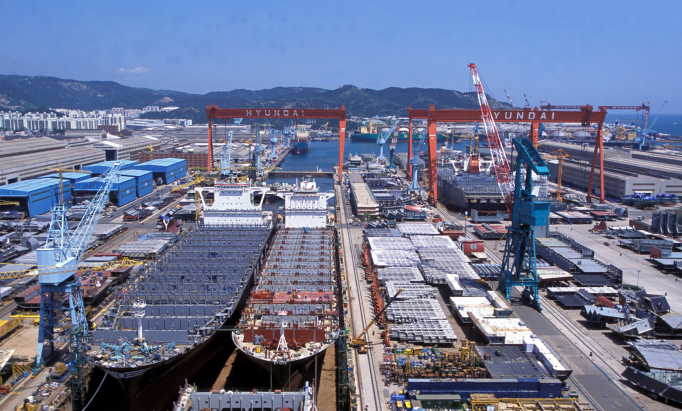 [Yonhap News Agency/ November 14, 2023] South Korean shipyard HD Korea Shipbuilding & Offshore Engineering Co. said Tuesday it has clinched a 698.1 billion-won (US$530 million) order to build two liquefied natural gas (LNG) carriers for an African shipper.
HD Hyundai Heavy Industries Co., one of HD Korea Shipbuilding's three shipbuilding units, will construct the vessels at its shipyard in the southeastern port of Ulsan, the company said in a regulatory filing.
In terms of the Korean currency, the per-ship value comes to 349.1 billion won, the highest amount among its orders for LNG carriers, it added.
The LNG carriers will be delivered to the undisclosed shipping company by February 2028, the shipbuilder said.
So far this year, HD Korea Shipbuilding has clinched $20.89 billion worth of orders to build 146 vessels and a floating production unit, or 132.7 percent of its yearly order target of $15.74 billion.
HD Korea Shipbuilding, a subholding company of shipbuilding, oil refining and machinery conglomerate HD Hyundai, has three domestic units under its wing -- HD Hyundai Heavy Industries, Hyundai Mipo Dockyard Co. and Hyundai Samho Heavy Industries Co.