Subject
KSOE wins $340 mil order of 2 VLEC(very large ethane carriers) from Purus Marine
Reg. date
2023-11-21
Views
49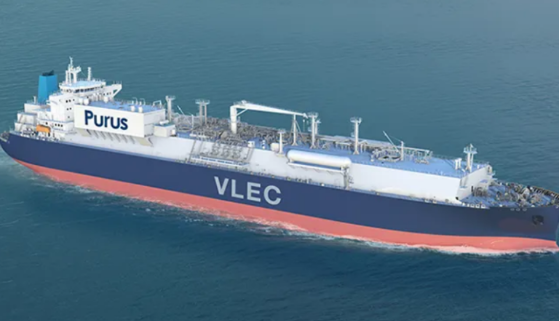 [Offshore Energy/ November 20, 2023] UK-based shipping company Purus Marine has ordered two dual-fuel very large ethane carriers (VLECs) from South Korean shipbuilding giant HD Korea Shipbuilding & Offshore Engineering (HD KSOE).
HD Hyundai Heavy Industries, a subsidiary of HD KSOE, will build two 98,000 cbm VLECs. According to the company's stock exchange filing, the deal is worth KRW 444 billion ($340 million).
These vessels will feature dual-fuel ethane engines and optimized cargo handling systems. The company expects that this technology will enable lower CO2 and SOx emissions. Additional energy-saving devices should further contribute to emission reductions.
Both vessels will be delivered directly into long-term time charters. The ships are slated for delivery in 2026 and 2027.
In May this year, Purus Marine ordered four new LPG carriers with a capacity of 45,000 cubic meters each.
The vessels will be equipped with scrubber technology and built by Hyundai Mipo in South Korea, with delivery expected from the second half of 2025 through the first quarter of 2026. The company said that the ships will be dual-fuel ammonia-ready and fitted with shaft generators and scrubbers.